Happy new year from the Around and Around team. Although we've been quiet on our regular posts, we've been very busy drumming up support and ensuring that Lively Lady is kept in tip top condition.
We've had a lot of visitors down over the Xmas period to see Lively Lady. She's been lit up for the Xmas celebrations! (Thanks to Stuart for the picture)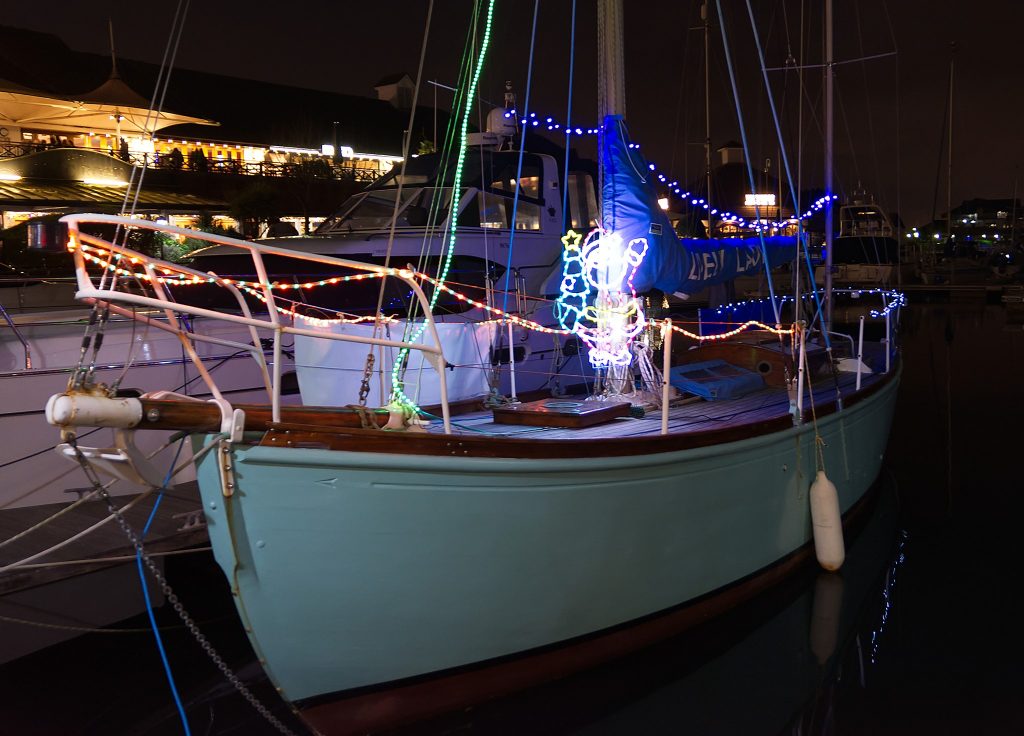 Also, If you've not seen the latest article in The News, where there has been a new scroll produced of Sir Alec's adventures, which details very accurately the solo trip around the world, and the quarks of Lively Lady. It also includes the interactions between Sir Alec and Chichester during their race to get around the world first.
Very best for 2020 and we're looking forwards to sharing our plans for the new year soon!
All the best
The Lively Lady team

Happy New Year (and more!)