Next weekend is Port Solent Festival of Christmas.
Come down and see Lauren and Carol who are hoping to be down there, and weather permitting we will be inviting people on board where we have a few gifts available in exchange for a donation to the funds.
Lauren and Carol will also have Door Stops, Fridge Magnets, Key Rings and  Magazines for sale next weekend too. Please do go down and say hello.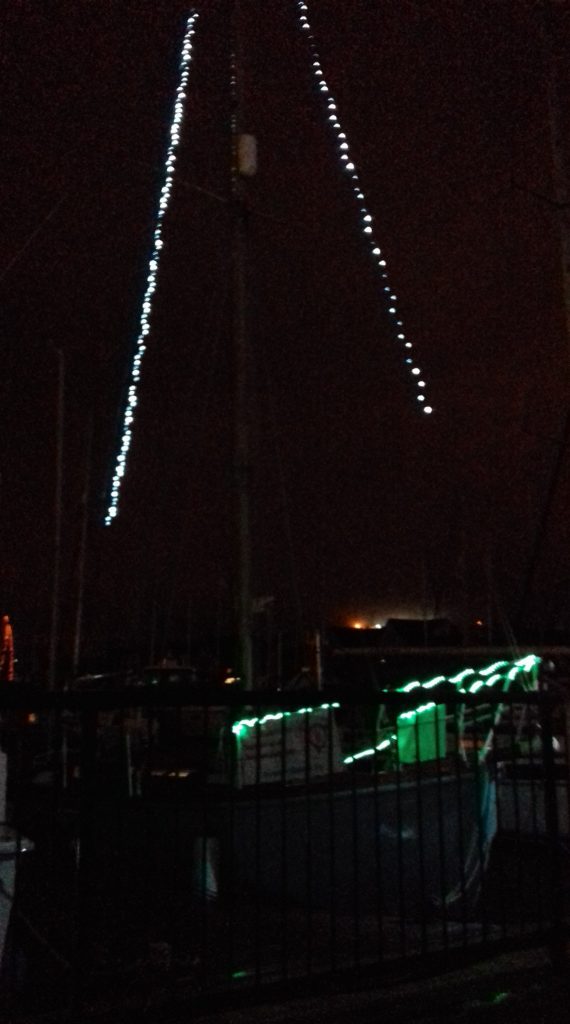 Lively Lady getting in the Christmas Spirit.
Remember there are different ways you can help the lively lady stay afloat via Paypal, Give as You Live (by shopping!), Virgin Money or by taking part in the Portsmouth Lottery. Please click here to donate, Any donations will be gratefully received
Hope to see you down in Port Solent for the Christmas Festival.
The lively lady team.
1,781 total views, 1 views today
Ho Ho Ho! – Port Solent Festival of Christmas