A very well done to the Lively Lady team for the launching of her yesterday.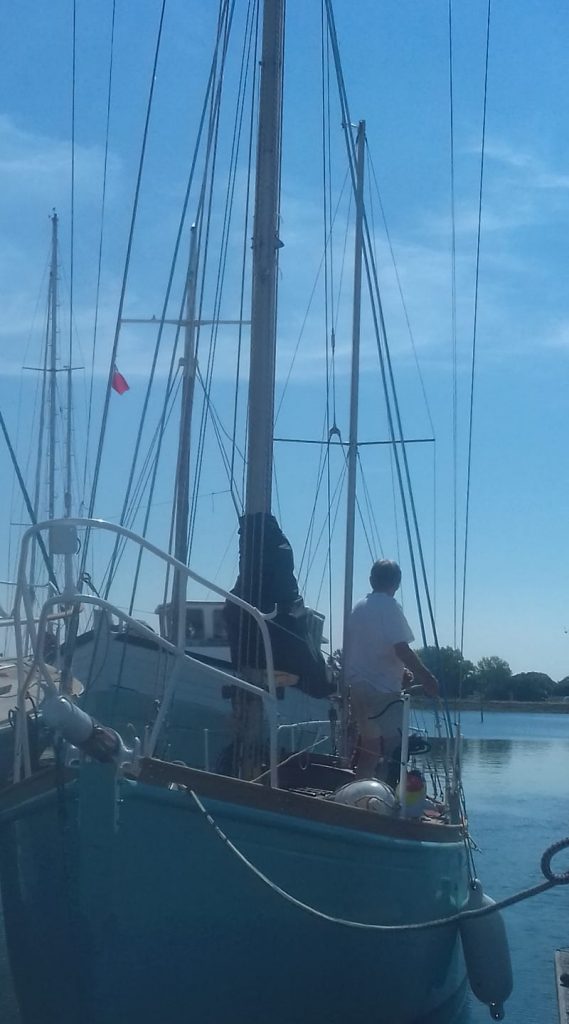 I think you'll agree she looks absolutely stunning!:
Great photo above, of her being launched by Johnny Black.
All moored up, safe and sound. What an amazing job.
Well done to Steve, Carol and Admiral Al, and the other team members who have got her where she is today.
For those wishing to see her, she will be sailing into Portsmouth this Saturday: leaving Eastney at 11am, going through the Small Boat channel at 1pm and arriving at Port Solent at 3pm.
Hopefully there will be a large crowd of well wishers along the way and in Port Solent.
All the best the Lively Lady team.
2,710 total views, 1 views today