A few more pictures of the past couple of weeks (14th Feb 2016).
Lauren with a bucket and concentrating hard!: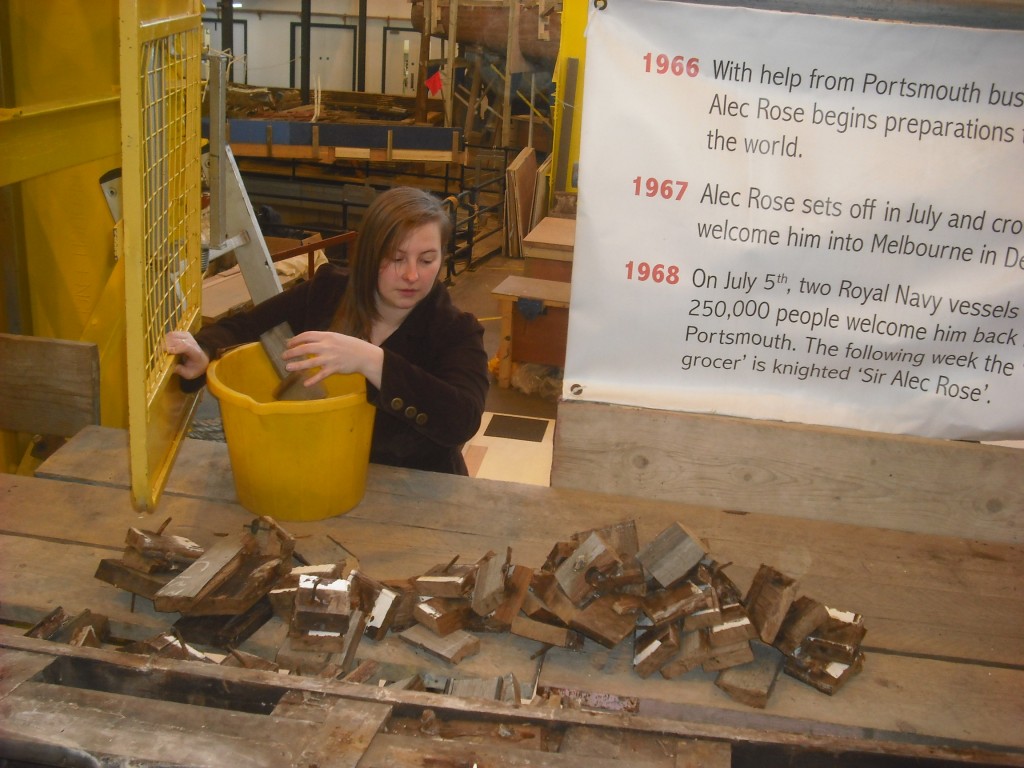 \
Carol always looking happy when she's with Lively Lady:
The well used cooker and sink. This galley has been well used:
The electrical and fuse panel below
Our kind sponsors who are helping Lively Lady move forwards: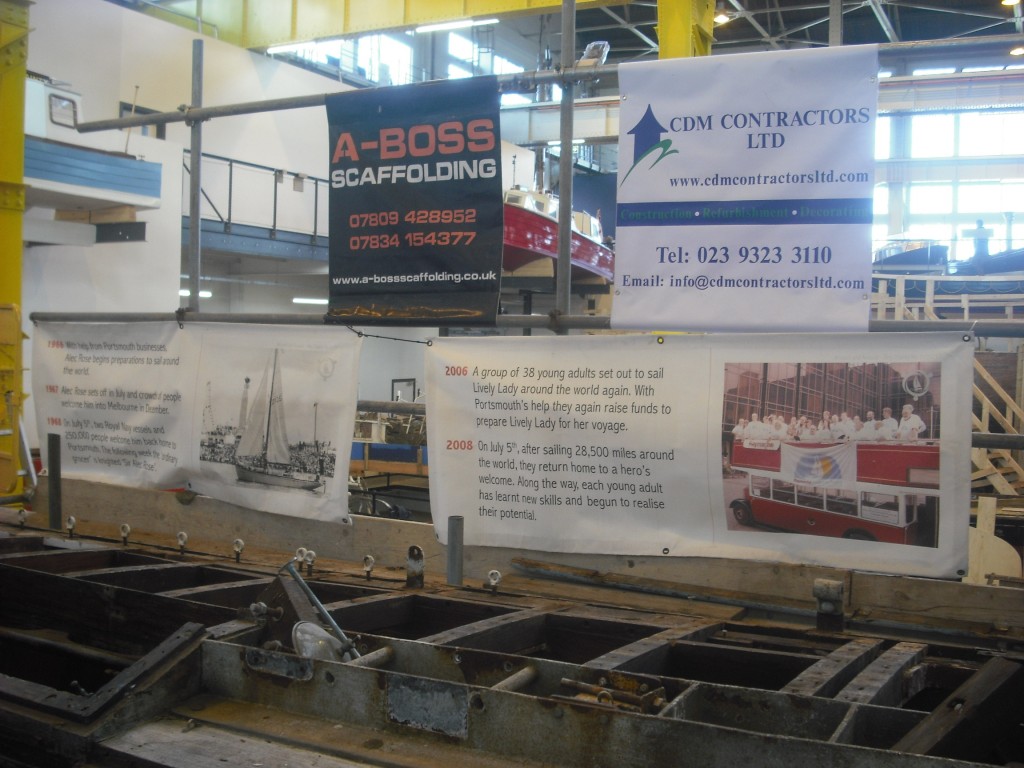 Various states of the deck removed, and the boat looking still in great condition:
Amazing work by Stuart, Peter and the team. Well done all involved.

Another Week at the Historic Dockyard