Although we've been quiet there has been a lot of activity down at the boat yard. Lively Lady is now back down to her bare shell, and is now being prepped for being treated and painted before we start to put her back together.
Our thanks go to the enormous amount of work that Stuart and Peter have put into this, and we're looking forwards to some further pics of us putting Lively Lady back together.
Photo below: Stuart and Peter and the plans!
Peter and Stuart looking in the depths below.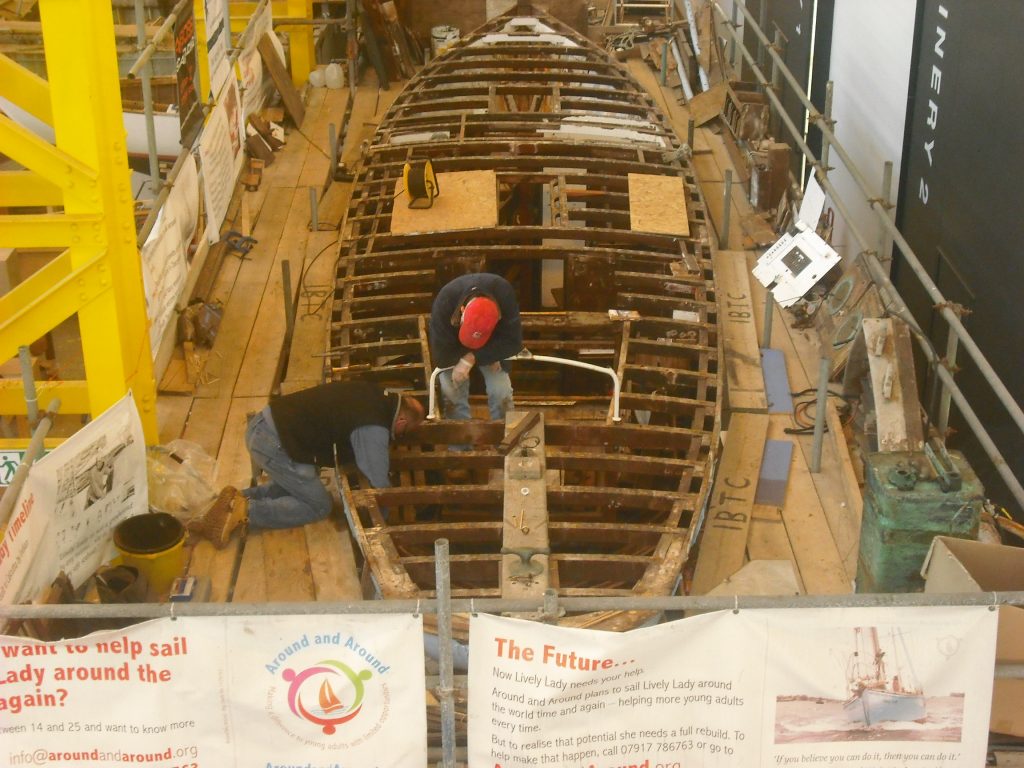 Not bad for a boat thats 68 years old, and one that has been around the world twice!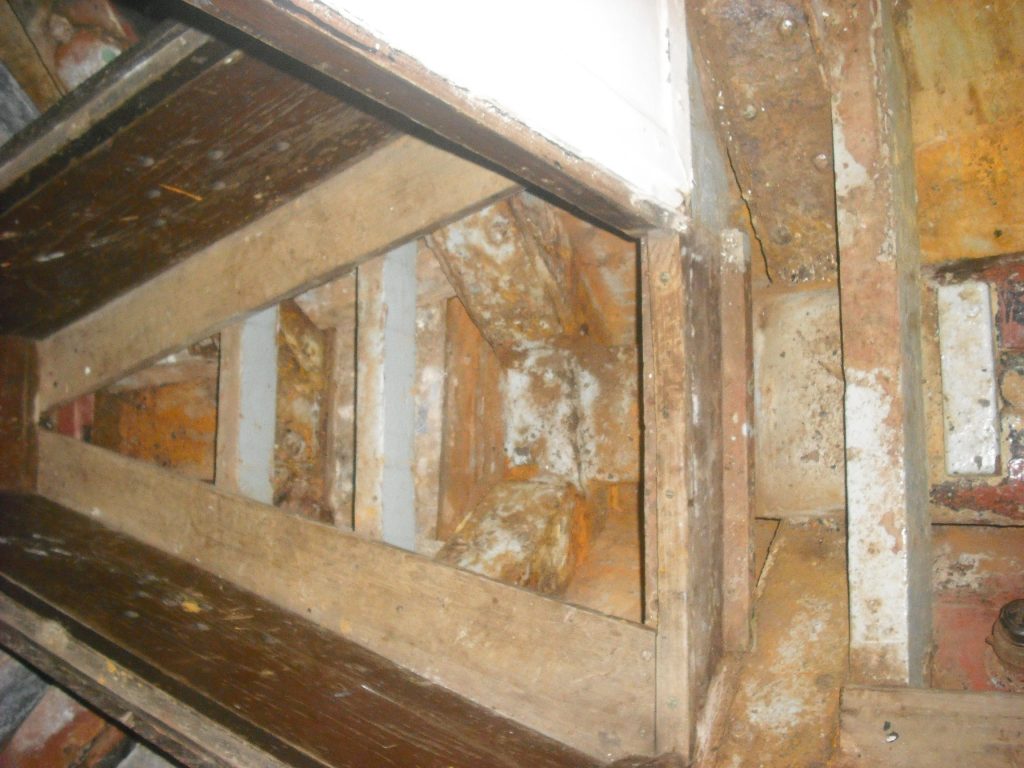 More from the bottom of the boat.
More photos to come shortly…

Although we've been quiet ..