With the deck off , this is a significant milestone with regards to the refit of the Lively Lady.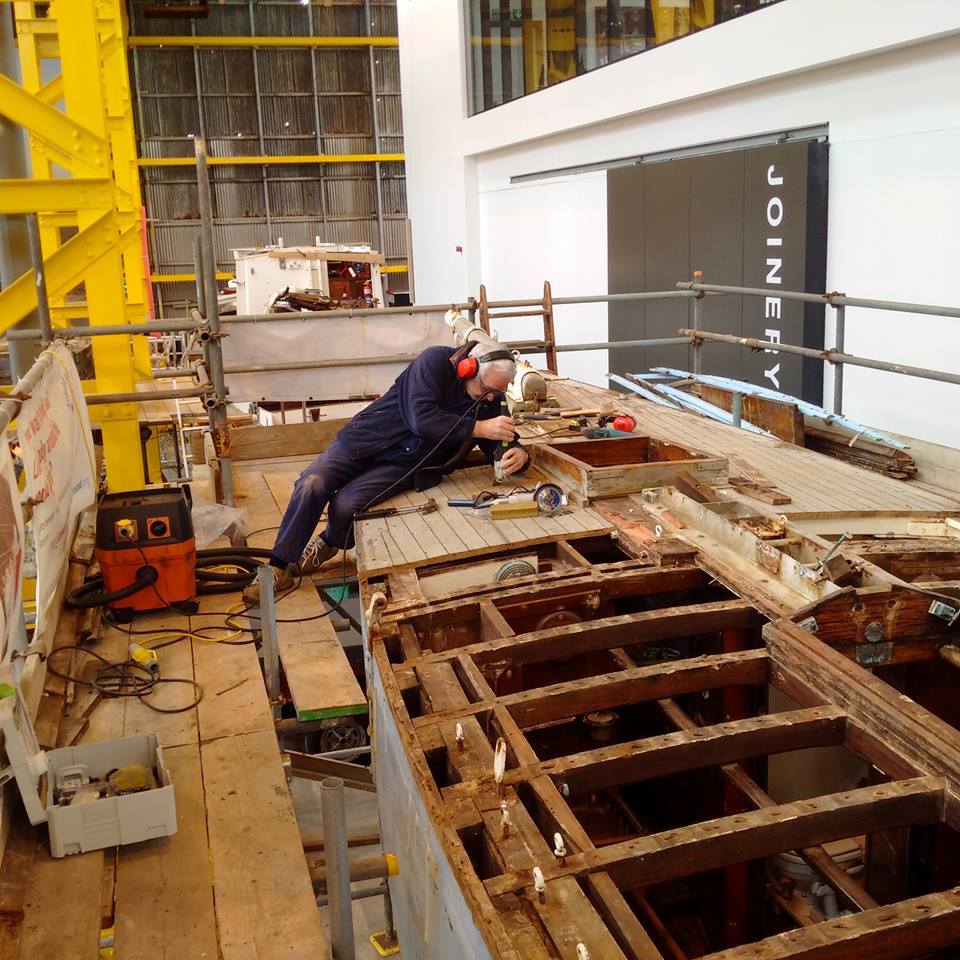 The next task is to try to get the mast step off then decide what comes next, engine, ballast, ceilings out etc.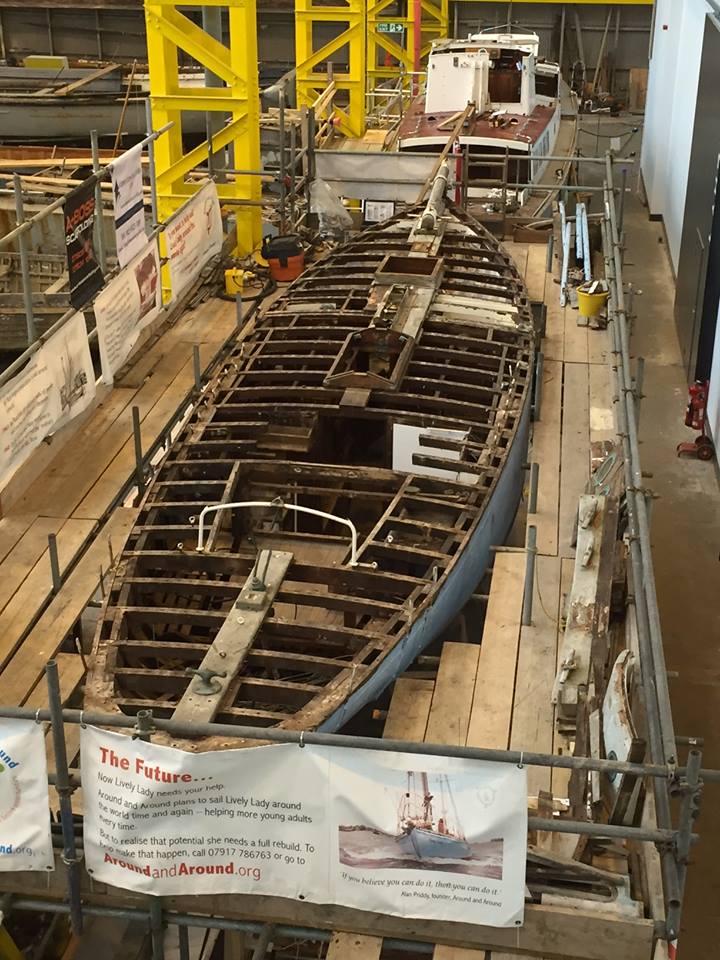 A different view of the back.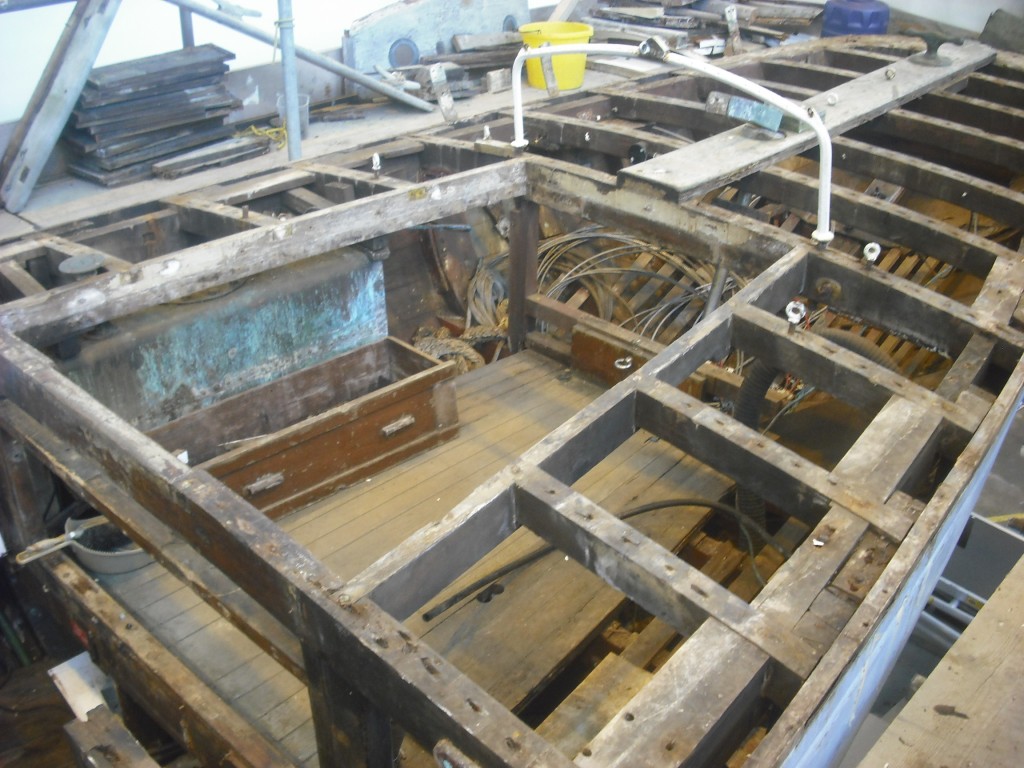 A selfie of Lauren & Lively Lady!